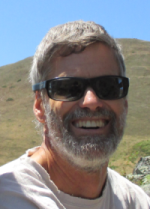 Ronald Bourret provides technical writing services for the software industry. With more than 20 years experience as both a writer and developer, he can help you write new documentation or update your existing documentation. He specializes in documentation for developers:
API documentation
Programming guides
Code samples
Technical white papers
Ronald also brings a human touch to software. As developers, we spend most of our time inside our software. Customers are on the outside, looking in through our product's feature set, API, and GUI. Because documentation takes the customer's point of view, Ronald can help you look at your software's user interface with a fresh set of eyes.
Read more about Ronald's services here.
Learn more about Ronald's background here.
Contact Ronald here.